SWIRCA & More – A 15-year Southwest Indiana Chamber member
February 28 marks a 15-year anniversary for SWIRCA & More as a member of the Southwest Indiana Chamber. We would like to thank SWIRCA & More for their valuable membership, participation and service to the Greater Evansville region. SWIRCA & More is located at 16 West Virginia Street in Evansville and can be reached by calling (812) 464-7800. Follow them on Facebook, Twitter, Instagram and LinkedIn.
From www.swirca.org
Southwestern Indiana Regional Council on Aging (SWIRCA & More) is a not-for-profit, 501(c)3, public service organization that focuses it's efforts on empowering seniors and people with disabilities to remain living safely in their own homes by providing information and supportive services.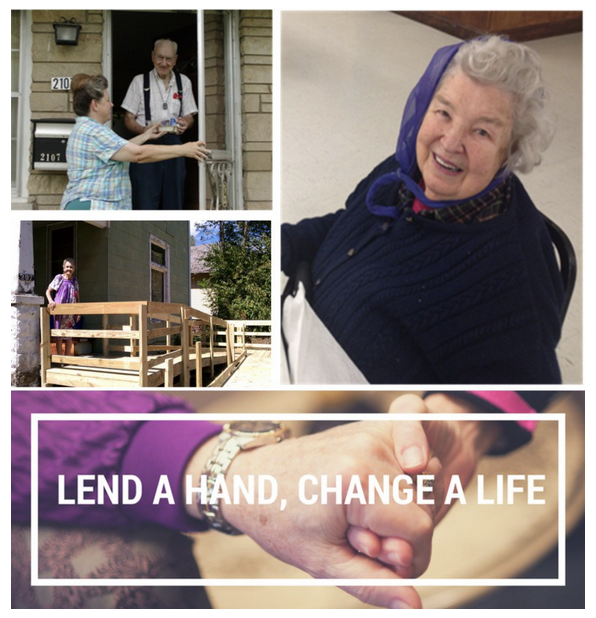 SWIRCA & More is Indiana's 16th Area Agency on Aging covering a six county area including Gibson, Perry, Posey, Spencer, Vanderburgh and Warrick. As one of 700 Area Agencies on Aging nationwide, SWIRCA & More is not a government agency but oversees state and federal funds, as well as donations from the community to provide services and information.

Since our beginning in 1974, SWIRCA & More has dedicated itself to helping individuals maintain their independence in the face of disabilities and aging. Over the decade, our services and the scope of those we reach has grown tremendously. Here our last year's statistics:
Our Nutrition Department served 700 hot nutritious meals each day through our 16 meal sites, 16 home delivered meal routes and the Ivy Cafe.
Our Activity Center had an average attendance of over 1,200 individuals a month participating in our Wellness and Social Activities.
Our Aging and Disability Resource Center, an InConnect Alliance member, received on average 600 calls per month from those within the community searching for answers and help.
Our Case Management Department helped close to 6,000 indivduals in the last year with each caseworker servicing an average of 65 clients, logging over 56,000 hours assisting them.